Southside Back for LOD Canada 11
New Jersey rock royalty coming to Ontario for Light of Day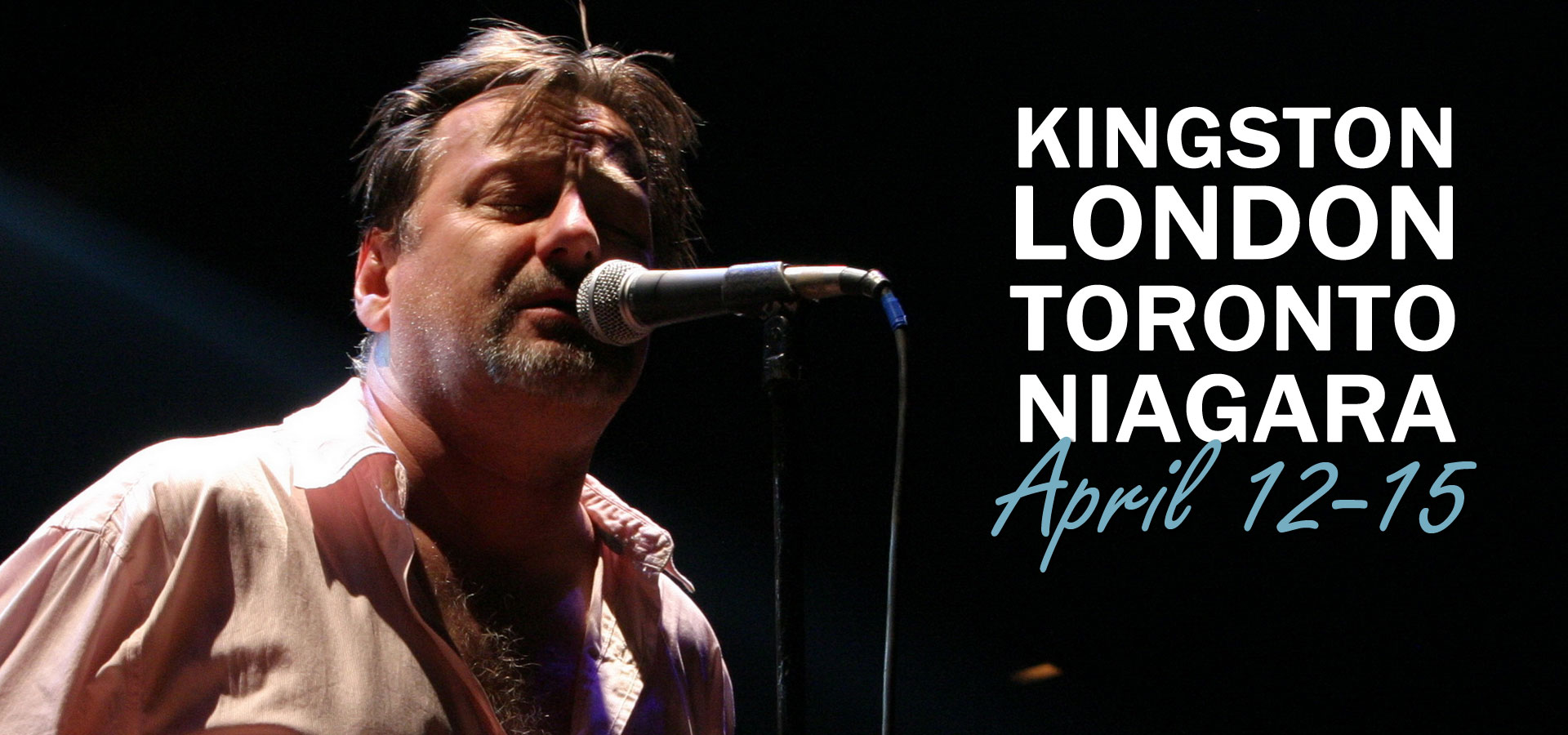 He lived with Bruce Springsteen in an abandoned surf board factory and is considered to be the author of the Jersey Shore sound – Southside Johnny and his legendary band the Asbury Jukes are coming to Kingston, London, Toronto and Niagara Falls in support of Light of Day, April 12 - 15.
"Southside" Johnny Lyon is a legend on the Eastern Seaboard of the United States. His band, the Asbury Jukes has been comprised of a who's who of rock and roll including:
Bruce Springsteen who has also written and recorded with Johnny for more than 40 years
Jon Bon Jovi who has long claimed that all he ever wanted to be was a Juke
AND
Soprano's star & Springsteen guitarist Little Steven Van Zandt who most famously was the first (but not the last) Asbury Juke that Springsteen "borrowed" to become a member of the E Street Band.
The current version of the Asbury Jukes – named after the city in which the Jersey Shore sound started, Asbury Park, New Jersey - contains some of New York City's most acclaimed musicians including keyboardist Jeff Kazee, Paul Schaffer's personal substitute for the CBS Orchestra.
So how did Light of Day Canada manage to snag such a celebrated band?
"We've had a difficult year," said president Dave Rotella. "We tried so many different Canadian artists and they all were either beyond our financial reach, or they didn't have time in their schedule for our benefit shows. So we reached out to Light of Day New Jersey board member and musician, Joe D'Urso who knows Johnny and the band personally. It took some doing but Joe was able to convince the band to work us into their busy schedule."
Southside Johnny and the Asbury Jukes, with a full horn section and their catalogue of 18 albums will start the tour with their first ever appearance in Kingston, Ontario on Thursday April 12th at Stages Nightclub followed by shows in London, April 13th at Norma Jean's, Toronto April 14th at the Adelaide Music Hall and finishing up in Niagara Falls on April 15th at the Seneca Queen Theatre. Joining them will be special guests from New Jersey & New York as well as celebrated local artists in each city.

For more information or to arrange an interview with Southside Johnny call Dave Rotella @ 905-357-4977, Sam Grosso @ 416-876-2751 or Gord Hunter @613-328-3704
Over the last 11 years, Light of Day Canada has raised a staggering $400,000. Light of Day Canada is committed to raising money through various events to distribute to Parkinson's organizations that support Parkinson's research and care for those living with Parkinson's and their families. Light of Day Canada works closely with and distributes our proceeds to the Light of Day Foundation, Parkinson Canada, The Steve Ludzik Foundation, Queen's University Neuroscience Studies in Kingston, and the London Health Sciences Movement Disorder Centre.